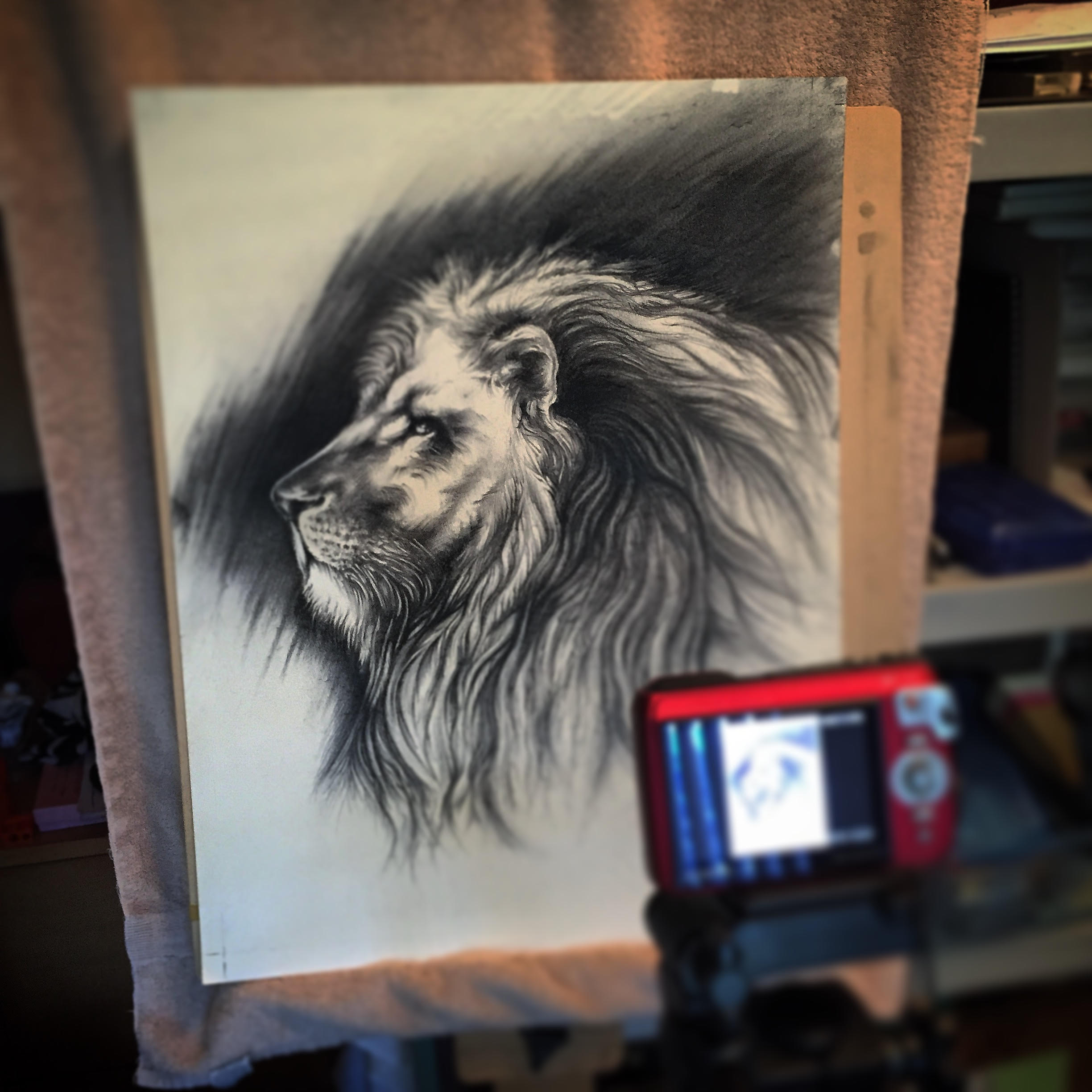 I seem to create art and draw intermittently. I get time, get motivated, get inspired, get a drawing done, get lost in life's ticking clock — and then I coast. Then months or even years later, I get into the "art groove" again and try to work on something new. I hope this "season of art" last a little longer this time.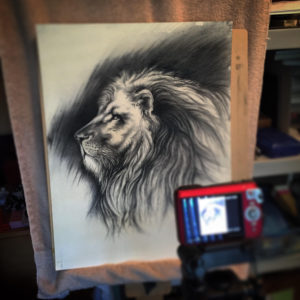 For those reading, I hope some of my art will be a blessing in a small way. I know other artists inspire and move my inner spirit. It's always a little hard for me to think my art would move others. At this point in my life, I just want to create, paint and be thankful for the moments.
When I see my kids playing, crafting, creating and having fun — it makes me a happy dad. I have a pretty good feeling that when God looks at all of us "grownups" — He's happy we're taking time to have some fun too.
All of this to say — here's one of my first completed charcoal drawings that I've done in a very long time. It felt good. Introducing my "Majestic King". Completed in October 2015. Prints are available on BigCartel 😉